How to start your career in the Construction Trades
Click this link to see the NW Ohio Construction Video brought to you by the NW Ohio Building & Construction Trade Council.
Data from the AGC of America and the Ohio Department of Labor show us that Northwestern Ohio is the perfect place to work and live.
Click here for a look at the list of in-demand careers: Hardest positions to fill 2015
Click here for the ODOL's outlook through 2025: single jobmarket graph
Types of career paths  in the construction industry:  Construction accountant, construction attorney, project manager, marketing professional, skilled craftspeople, architect, safety professional, to name a few.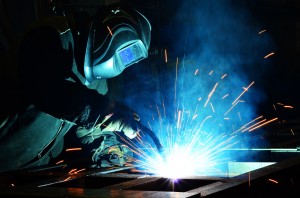 Types of contractors which have employment opportunities:  General contractors, as well as those who specialize in one or more of these trades: boilermakers, bricklayers, carpenters, cement masons, craft laborers, electricians, floorlayers, glaziers, insulators, iron workers, millwrights, painters, plasterers, plumbers, roofers, tilesetters, sheet metal workers.
For information on each of these careers: 2017 18 school year all fliers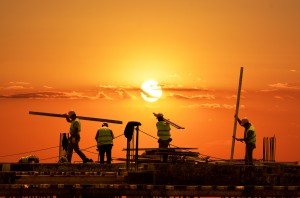 Who pays for the cost of the education which enables one to become a skilled trade professional?  Management and Labor pay for students' apprentice training through jointly managed apprenticeship schools.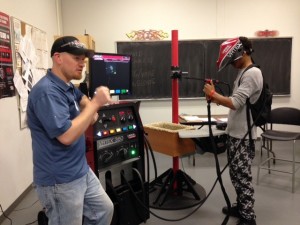 How can AGC NW OH and Local Trades Experts help?
Presentations to students: elementary through college and adult ed
Career fair participation
Mock interviews
Job shadowing
Construction Industry Boot Camp
Advisory group participants
View apprentice application matrix by clicking here:APPLICATION SCHED ALL TRADES -7-2017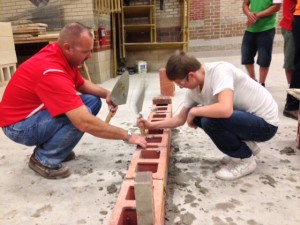 Contact Pam Mohler at 419-241-3601 for participation information. You also can email her at pmohler@agcnwo.com
Additional Resources:
A general overview of the industry: www.ibuildamerica.com 
Information on the Boilermakers No. 85: www.ibblocal85.org
Information on the Bricklayers Local 3, Cement Masons 886, Glaziers IUPAT D.C. 6, Insulators No. 45, Plasterers, Roofers No. 134: www.nocec.com
Information on Carpenters/Millwrights/Floorlayers Local 351: www.ohcap.org
Information on Electricians No. 8: www.tejatc.org
Information on Ironworkers No. 55: http://local55trainingcenter.com
Information on the Laborers Local 500: Call 419-243-3279
Information on Operating Engineers No. 18: http://local18training.com
Information on Painters IUPAT D.C. No. 6: http://www.iupat-dc6.org
Information on Plumbers, Steamfitters & Service Mechanics No. 50: http://www.nwopitc.com
Information on Sheet Metal No. 33: http://smwlu33.org