Resources
Safety Services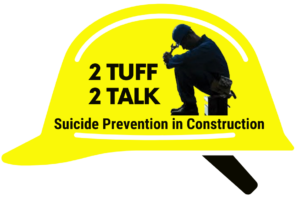 For safety services or materials, call Greg Burkhart, CHST at 419-327-2219.
For resources concerning mental health or suicide awareness, please visit www.2tuff2talk.com. If you need immediate help dial 988.
DRUG FREE WORKPLACE TRAINING-The training is free of charge and covers the Drug policy and meets the requirements needed for the BWC discount program.
ELECTRICAL INDUSTRY BUILDING
727 LIME CITY ROAD
ROSSFORD, OHIO 43460
HELD IN THE LARGE TRAINING ROOM- No Walk-ins until further notice.
Call or text @ 419-360-2470 to register or email besscochran@gmail.com
Classes cover both the Employee & the Supervisor
Class time: 5 pm-6:15 pm please arrive a few minutes early to get signed in.
Training Dates:
Tuesday, May 9, 2023
Tuesday, June 13, 2023
Tuesday, July 18, 2023
Tuesday, August 15, 2023
The Northwest Ohio Substance Abuse Policy 7.29.21
To be a part of the AGCNWO Program, contact Shawn Roberts at Reliable Drug & Alcohol Testing.
AGCNWO Safety Committee meets the first Tuesday of each month at 11:30 am at the AGC. All are welcome to gather and share information, which makes our region the safest place to build. Participants include:
AA Boos: Larry Nearhood and Jerod Burkhart
Dunbar Mechanical: Dan Worstein and Jim Sibrel
Eastman and Smith: James Yates
Foundation Steel:
Henry Gurtzweiler Steel: Chuck Sawdey
Lakeside Interiors: Adam Michalski
Mosser Construction: Rick Sentle, Bobby Bassinger and Jacob Ott
OCP: Pete Paskiet (Chairperson)
Rudolph Libbe: Mark Hoffman and Holly Hutchison
Spieker Co: Babette Burnett
US Utilities: Lenny Schramm
VM Systems:  Rob Harris and Jeff King
Training Programs
Contact Greg Burkhart at 419-327-2219.
Visit www.nwosafety.com for access to our local industry's online training classes.
For OSHA REFRESHER TRAINING CLICK HERE.
The CHST Prep Class is June 6, 7 and 8 from 8am to 3pm.  It will held at the Electrical Industry Building.  The address is 727 Lime City Rd # 100, Rossford, OH 43460. Please register by June 2nd, 2023. CLICK HERE TO REGISTER